What are Other DJs Saying About Us?
Though the testimonials from our previous clients do a great job of explaining our level of service and dedication, we're also extremely proud of the endorsements that we have received from some of the most respected Disc Jockey services from across the country. Like most industries, the mobile disc jockey industry is not the easiest field to garner the respect and endorsement of peers…so we are very thankful that the following individuals have taken the time to share their thoughts.
To view specific testimonials for specific MC/DJs from our clients be sure to view their own personal bios by visiting "Our Team" page.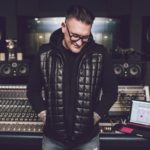 Jason Jani – Owner – SCE Event Group – Belmar, NJ
"We wholeheartedly endorse Steve Moody and the entire staff at Steve Moody's Entertainment Connection for the outstanding DJ services provided to each and every client. The wedding entertainment services provided by SMEC are top notch. Steve Moody is a true leader in the wedding industry with a passion to deliver the best possible wedding entertainment available. Steve is caring, talented, and a true professional that will work with you to create a perfect celebration. Steve rightfully hold's the mobile DJ industry's highest and most prestigious accolade , "DJ of the Year". Steve received this honorable award in 2009, after his performance in front of thousands of DJs from all over the world. As a full time professional entertainment firm based in NJ, we value the relationship we have with such a talented group of entertainment professionals from Steve Moody's organization. If you are a couple in search of a quality entertainment for your once in a lifetime celebration, then please consider Steve Moody's Entertainment Connection."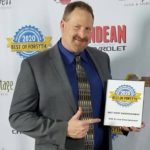 Darryl "Jake" Jacobsen – Owner of Affair 2 Remember Disc Jockeys – Cumming, GA… and Former New Jersey Disc Jockey Network President
"If I was living anywhere near where Steve Moody's Entertainment Connection and I was getting married, this is the only company I would consider. There are a few things that make some entertainers stand out for the others. Of course you need to have talent and charisma, which Steve Moody has in abundance, but you have to have a fundamental love of seeing people at their very happiest. Any entertainment company does what we do because we make a living at it, but Steve goes way beyond this. He feels the honor of being chosen to represent and entertain couples on the most important day of their lives. He understands how important his task is and will do everything he can to make sure every wedding he does is run smoothly and that everyone has a great time. One only need to look at his many 5 star reviews (on WeddingWire) to see how much his clients love him. Steve Moody is not just an excellent entertainer. He is also one of the more caring and helpful people it has been my pleasure to come across. The DJ industry as a whole would be so much more highly respected and appreciated if there were more in our community that ran both their businesses and personal lives in the same thoughtful and decent way. Do your wedding a big favor and hire this man immediately!"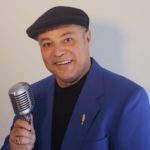 Ray Mar – American Disc Jockey Hall of Fame Inductee – Owner Ray Mar Productions -Goodyear, AZ
www.raymarproductions.com
"Steve Moody is a genuinely class act. He is well spoken, is a man of character and integrity, outstanding performer, educated business man, but more importantly a great Christian family man with values, that in today's world are hard to find. I have always believed that it is nice to be liked, but it is always better to be trusted. Steve Moody is that man who can be trusted with your special event. I am proud to call him my friend and colleague."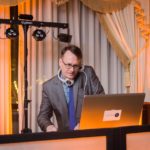 Gregg Hollman – Owner Ambient DJ Service – East Windsor, NJ
"In addition to being an award-winning mobile disc jockey, Steve Moody is a highly-respected peer, mentor and friend in the national mobile DJ industry. His seminars are always fast-paced and super-informative. Brides-to-be would be wise to give serious consideration in engaging Steve Moody's Entertainment Connection for their special day! Behind the accolades, Steve is a genuine and down-to-earth individual who puts his guests at ease and ensures that everybody has a great time! "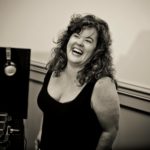 Elisabeth Scott Daley –Disc Jockey / Wedding Entertainment Director™ and certified Professional Bridal Consultant™ – Williamsburg, VA
www.ElisabethScottDaley.com
"I heartily endorse my friend and fellow DJ, Steve Moody! Not only can he impress a bunch of jaded DJs who voted him the 2009 DJ of the year in Atlantic City . . . he also, and more importantly makes all of his clients EXTREMELY happy as witnessed by his remarkable string of PERFECT SCORE reviews seen right here on Wedding Wire! Steve loves entertaining brides and being a part of their celebrations and it shows! It shows in big ways and small ways. He's there for you – – 100%, both behind the scenes and on the dance floor! Your wedding day is a "once in a lifetime" event and you should have someone by your side . . . behind the DJ console and on the microphone that is experienced and committed to the successful outcome of your party! Steve Moody is the man for the job!"