Testimonials
We hope that you'll take a few moment to read some of the rave reviews from our previous clients. We continue to maintain a perfect 5 Star Rating on both the Knot and WeddingWire as well as an A+ Rating from the Better Business Bureau…because of great couples like this.
Check out more of our most recent reviews at WeddingWire!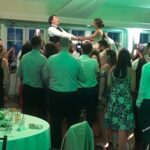 Ocean Pines Yacht Club - Ocean Pines, MD
Steve Moody's team is excellent.
"His pre planning form and email communication leading to the event is timely and professional. Our DJ, Matt, clearly paid attention to our form and handled our night smoothly. He was fun, polite, attentive, and flexible. My wife and I had an amazing wedding day and we're extremely happy we trusted Steve Moody's team to help us on our big day. We also opted for the name in lights which gave a little extra decor to our dance floor. We're very happy with the service and would absolutely recommend Steve and his team."

Thank you to you, your wife, Matt and the whole team for your help. We really appreciate all you did.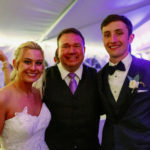 Purple Iris at Hartwood Mansion - Martinsburg, WV
LET'S GET THE PARTY STARTED!!! WOW, WOW, WOW!

"Where do I begin?! Steve is an absolutely incredible DJ and an even better human being! He truly cares about you as his client and it is apparent to not only the couple but the guests as well.

I booked Steve for my wedding based on a recommendation from a girlfriend of mine who Steve did DJ/MC for their wedding. Steve and I talked on the phone for a brief consultation call before I knew he would be the perfect fit for my wedding and crazy family!

Steve is extremely organized, responsive, professional….but still knows how to have a good time! I received various compliments from guests during and after the wedding about the music, announcements, and how seamlessly the night flowed.

If you're looking to have the time of your life Steve Moody is your guy! Let me tell you, there was never a dull moment on the dance floor. We had guests dancing who we've never seen hit the dance floor before!

I cannot send enough gratitude or appreciation to him and his wonderful assistant Taylor. Many Blessings + Utmost Gratitude!"

Xoxo,
Kayley + Austin Prie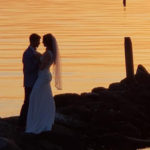 Silver Swan Bayside - Stevensville, MD
Highly Recommend!!!
"Steve's company was absolutely amazing. They are extremely organized, excellent with communication, and made planning so much easier with their planning form that breaks each part of the wedding into sections. Their music database with most requested songs was a game changer and helped me make song choices so much quicker than trying to look on my own. My DJ for the event (Tristan) was great, very professional and accommodating. He made sure to check in with me periodically to see if we needed anything and to make sure everything was running according to our specifications. I would highly recommend this company."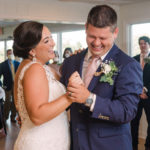 Wylder Hotel - Tilghman Island, MD
Best DJ in Town!
"Steve & his team were tremendously easy to work with for my wedding in August 2020. Being a COVID bride is stressful enough, so having a vendor you know you can relay on is a must! Their electronic form with our preferences was easy to complete – they did a prep call a few weeks in advanced and reviewed EVERY detail you can imagine. Overall, their support put me at ease. The team (led by Robbie) MCed my entire outdoor ceremony and then continued the party inside for our reception. Everyone at the wedding was on the dance floor following dinner, and Steve's team kept the top hits flowing!! HIGHLY RECOMMEND 10/10″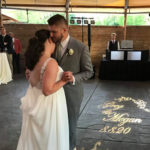 Tidewater Inn, Easton, MD
Outstanding Service!!
"When Covid struck, we were all very concerned about how we would move forward with our wedding and reception and how that would look. We were worried that we would not have the wedding/reception envisioned. Working with Steve, it was obvious that we had nothing to worry about! Him and his team handled any and all guidelines that needed to be followed seamlessly. We were able to relax and enjoy celebrating with our guests! When we booked with Steve Moody a year ago, we had no idea that anything like this would happen. We are so glad that we did! Him and his team are AMAZING!"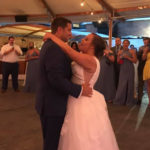 Tidewater Inn, Easton, MD
DJ Steve Moody Is The Best!
"We had friends that had Steve DJ their wedding… and when we got engaged we asked if it would be okay to use him too because he is fantastic! Steve made sure everything ran smoothly… and with all the chaos COVID brought… he rolled with the punches! I was so happy with our wedding and we can't thank Steve enough! I got so many compliments on the music… and any random song I requested he found! Could not have been more happy!"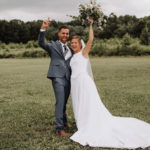 Southern Belle - Delmar, MD
Incredible!!!
"Steve makes the entire planning process easy and personal. Day of, you have nothing to worry about. He gets people relaxed and dancing and puts all the guests at ease. Planning a wedding during a pandemic was far from easy, but Steve and Lori were there through every step of the way. I recommend him to all my friends and family. I can say without a doubt that our wedding was what it was because of Steve!"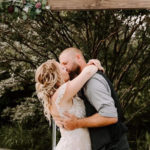 Private Residence - Denton, MD
Even Through Covid19!!!!!!
"We can not say enough about this company! From the owners… to the DJ… to his assistant. The Moody's were in touch as much as possible, which was hard during COVID. My bridal party did a flash mob at the wedding and the music was made by Steve and it was awesome.
Robbie was our DJ… and after we spoke 1 time I felt like I knew him. During the wedding they rocked, went above and beyond. They were nice, funny and personable. If you are looking for the best experience, Steve Moody's Entertainment should be your choice!!!, and Robbie should be your right hand man! Thank you for all your company did to make our day special."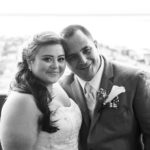 Golden Sands – Ocean City, MD
5 STARS All The Way!!!
"From beginning to end, we felt Steve Moody and his company had our best interests at heart. They were so accommodating and checked in every so often to make sure we were on point for the big day. Jim Baker was amazing and kept the party going while keeping us all on schedule. Really, I couldn't have asked for better. Best night ever! Thank you guys!"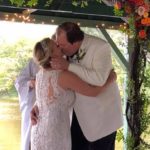 Oaks Waterfront Inn – Royal Oak, MD
Great Part Of Our Wonderful Day
"We talked with a few DJs about working our wedding, and from the first communication to our face-to-face with Steve Moody, we knew we had found the right one. Jim Baker worked our event and did a wonderful job, including saving the day when weather forced a change in where the ceremony took place and he was able to figure out a way to get our harp player's sound broadcast outside. The reception was fun and energetic and Jim was a delight to work with. Thanks to the entire Moody team."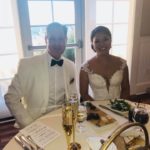 Chesapeake Bay Beach Club – Stevensville, MD
A+++++ (Awesome, Accessible, Accommodating, A1-first class, Absolutely the best!
"Steve Moody Entertainment Connection (SMEC), the only thing Ed and I can say is A+++++! SMEC is just simply AWESOME. Starting from the ease of contacting them, to speaking with Steve and Lori. Very ACCESSIBLE, via email, phone and even direct cellphone, to text messages – doesn't get more personally ACCOMMODATING than that. Not to mention, how Steve produced a song for our dance. I wanted to combine two different version of our dance song, and Steve certainly made it happen, and again turned out AWESOME, certainly got our crowd cheering on like no other….. A1 – first class, from the ease of planning through there website, to selections of songs, and other tools for wedding planning as whole.
The selection of DJ's was ABSOLUTE the Best, you not only get to read about there bio, but see and hear about each of them via there personal self video info. Our DJ Jim Baker was Ahh-MAZING. He was not only a hit with the crowd with his skills, but also because he resembles a certain celeb, extra points for having a celebrity in our wedding.
I have no doubt that whoever you decide to have in the SMEC team, that you will not be disappointed. It starts with Steve and Lori.
To the entire SMEC team, thank you, thank you very much for all that you do, the everlasting memories of a couples celebration of love, with dance and laughter of family and dear friends."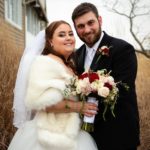 Chesapeake Bay Beach Club – Stevensville, MD
PERFECTION!
"Jim did an excellent job making the night full of fun and the dancing never stopped! Music selection was perfect and accommodated to special things we wanted to add and made the experience personal. Worth the money!"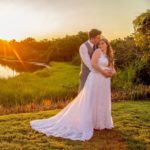 Marriott Residence Inn - Ocean City, MD
Amazing! Couldn't Be Happier!!!
"Jim did such an amazing job, his transitions were seamless and he had everyone up on the dance floor. Our wedding was primarily older people and he had them up on the floor enjoying themselves.. even my grandmother who has bad knees. I don't think I have EVER seen her move the way Jim had her up dancing! Truly, truly amazing! He made our wedding truly magical."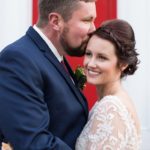 Tidewater Inn – Easton, MD
Wedding To Remember!!!
"Working with Steve Moody Entertainment was fun and easy. From the start we felt at ease knowing music would off without a hitch. Jim was our DJ. He kept the crowd going with music that flowed from one to the next! Barely anyone left the dance floor!!! We can't thank them Jim and the team enough :)"
The Inn at Chesapeake Bay Beach Club – Stevensville, MD
 So Many Compliments!
"Jim did an incredible job of keeping all ages on the dance floor during our wedding. We are so happy that we had him. He was SO friendly, professional, accommodating and kept in touch with me (the bride) and my dad the entire evening. We highly recommend him!"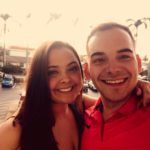 Silver Swan Bayside – Stevesnville, MD
BEST DJ SERVICE!
"Steve Moody and his team made this process extremely easy!! They were really helpful and always easy to communicate with. I chose Robbie as my DJ for the wedding and we spoke a few times just to make sure the music was correct. Robbie did a great job of using our playlist and also incorporating other songs to please our guest. Would recommend to everyone! They also include all the equipment!"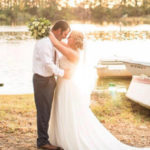 Wye Landing – Wye Mills, MD
Kept the Party Going!
"Starting with the ceremony, Robbie did a great job at facilitating the flow of everything. When it came to the reception, we just wanted everyone to celebrate and have an amazing time…and that is what was had! We did not want many of the the traditional things (like the garter or bouquet toss) at our reception, and there was no pressure at all to add these traditions. Robbie took into account all of our favorite songs and kept the dance floor packed all night! Party of the year!!"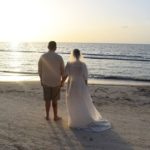 Ostertag Vistas - Myersville, MD
Outstanding DJ!
"Wow! I really cannot say enough for how great it was to work with Steve Moody and his staff. From our first meeting with Steve to our wedding with Jules and Donavon, my husband and I were so pleased. All of our wishes were granted and everything seemed so effortless. I would definitely recommend them!"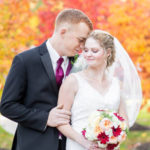 Prospect Bay Country Club – Grasonville, MD
Could Not Have Been More Perfect!
"Jules did absolutely amazing at my wedding! She was so much fun and played every song I asked for and kept people on the dance floor all night. She was so easy to communicate with and made sure i knew how everything was going to go and came to me before we cut the cake and everything to let me know what was happening so everything ran smoothly. I have no complaints, it could not have been more perfect. Steve Moody and his team are so helpful from the very beginning and they exceeded my expectations. I absolutely recommend them for any event you may have!"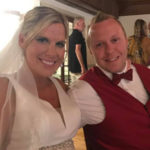 Green Hill Country Club - Quantico, MD
TOP NOTCH!
"I highly recommend Steve Moody Entertainment. After looking at various other DJs, it was clear that this was the one we needed. For pure value, quality and experience, you cannot go wrong. Jules was our assigned DJ and she was top notch! She was incredibly responsive, down-to-earth, kept a smile on her face and was very flexible to changeable on the fly. It really made our special day that much better. They had all the equipment we needed to make it the best experience possible, even for a pretty basic wedding like we chose to have. We will continue to support and recommend Steve Moody Entertainment to anyone as they will not disappoint!"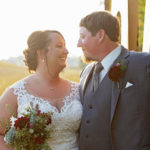 Amazing On Every Aspect!
"When deciding on who to choose for my wedding DJ, I looked around a lot! But when I stumbled upon Steve, I knew I was done searching! Steve and his wife, Lori, were amazing. They were not only attentive, but also flexible and professional. Jules was my DJ for the evening – and let me just say, AMAZING! She helped me mold as we went along during the ceremony and the reception. I would 100% recommend them to anyone! Thank you for making my day so amazing!"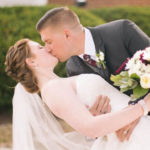 Cloverfield Clubhouse – Stevensville, MD
Absolutely the best choice for DJ/MC!
"I just wanted to say thank you and that Jules was fantastic. She definitely knew how to read the crowd in terms of when to play what kinds of music (fast or slow), which resulted in a packed dance floor pretty much all evening . I don't think I have ever been to a wedding where that happened before. Her suggestion to front load the formalities (first dance, parent dances, cake cutting, and bouquet toss) and have the rest of the night as open dancing was definitely the right way to go. The whole evening was fantastic, in large part because Jules and her DJ and MC skills. Your company was absolutely the best choice and I will be recommending you to any of my friends who get married in the future."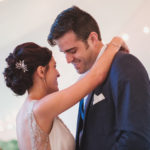 Aspen Wye River Institute – Queenstown, MD
Kept The Party Going ALL Night!
"Matt Spence and Tristan were the best duo we could have ever asked for! They kept the party going all night long and read the crowd perfectly throughout the night. Steve and Lori were fantastic to work with throughout the process and extremely helpful as we planned out the night."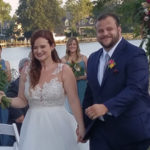 Casica Vineyard – Stevensville, MD
Highly Recommend!
"This company makes the actual wedding as well as the planning incredible! Starting from the beginning, Steve Moody is offering his support and advice through planning tools and staying in touch.
You may not realize it, but the soundtrack to your wedding is something you need to think about and make decisions on, because it really does set the mood and theme, as much as your decorations do.
A week before the wedding our DJ Matt Spence called us and went through each moment and song choice and made sure he knew what we wanted. We had some different preferences to the typical flow of events and Matt was totally on board. He even called us back to clarify some things and made sure the right parts of songs were played at the right moments.
Our dance floor was full the entire night. It's also not just about song choice, the DJ moves the evening along and keeps you on your timeline. I am so so glad I chose Steve Moody! Steve and Matt made me feel 100% confident through the whole process. Our wedding was a huge success."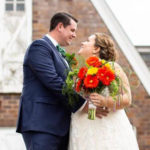 Bulle Rock Farm – Centreville, MD
Awesome Experience!
"We chose Steve Moody's Entertainment Connection after an overwhelming amount of recommendations from friends.
From our first meeting Steve put us totally at ease. We watched videos of the available DJs and chose Matt Spence. He was awesome to work with! Matt played great music, was super open to random requests from us and our guests, indulged us in playing baby shark so kids could take over the dance floor, handled tough name pronunciations like a champ and helped us throw one heck of a party. If I ever need a DJ again I'd use this company and Matt in particular!"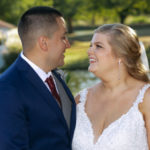 The Point At Pintail - Queenstown, MD
Best choice we made was selecting Steve Moody Entertainment!
"Booking Steve Moody Entertainment was easiest the best choice my husband and I made. His whole team was a dream to work with throughout the entire process. Steve made sure that our wedding day went by smooth and seamless all while having a blast! Multiple guest and family members raved about him and his team the day of our wedding. I highly recommend selecting Steve Moody Entertainment for anyone's special day!"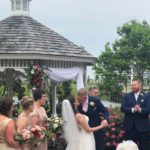 Heritage Shores Club - Bridgeville, DE
A Night to Remember Thanks to Steve!
"Steve Moody provided Emcee/DJ services at our wedding at Heritage Shores. We could not be more pleased with his work. He truly navigated each event at the wedding reception in an expert way. Steve was the most charming host and my family and friends continue to mention the reception, how fun it was, and state "your DJ was the bomb!" – we couldn't agree more! Steve kept the party moving and the music selections were right on with our preferences.
In preparing for the wedding, Steve and Lori were a delight to work with; they were prompt, professional, and accommodating. Steve was able to help me (a nervous bride) navigate the important moments of the reception well and had wonderful suggestions and helpful tips along the way during the planning process. At the reception itself, Steve approached my groom and I to check in and assure us the evening was on the right track. We felt safe and content in his expertise and were able to relax and enjoy our wedding reception. We believe that booking Steve Moody was the best choice we made regarding our special day!"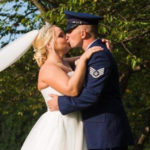 The Golf Club At South River – Edgewater, MD
OUTSTANDING!
"If you understand the term "set it and forget it" then you know how easy it is to work with Steve Moody Ent. He and his team made me look like a RockStar to my wife. Great communication prior to the big day and then I had to just sit back and let Steve do the rest.
Any time my wife thought of something new, I just told her to "relax, it`s all taken care of." Perfect on the mic, Steve kept the schedule moving and was instinctive with the timing. All I really did was let him know who, and where, picked out a few favorite songs and Steve took care of the rest. Could not be happier!"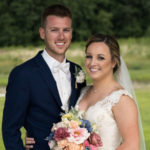 Southern Belle Barn – Delmar, MD
Hands Down……….THE BEST!
"We could not have asked for anyone better! Steve and Lori both were phenomenal leading up to the wedding day with communicating and being of service any way we needed them. The wedding day was an absolute dream!
Everyone was up and dancing, having a fantastic time. We've received countless compliments on Steve's services alone. We not only had Steve and an assistant, we had the photo booth as well which had another two assistants. Everyone was extremely kind and professional, better than can be imagined! I would gladly recommend Steve and his team any day!"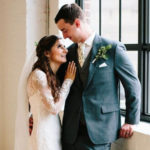 The Accelerator Space - Baltimore, MD
Steve Moody Is Amazing!
"We booked Steve for our wedding on 9/1/19 and it was one of the best decisions we made for our wedding! From the start, Steve was so great and patient with us as we made multiple changes to what we wanted along the way. The planning form was so easy and made the process of choosing songs a breeze! On the big day, Steve made our guests laugh and, most importantly, dance! I know that our day would have gone as smoothly or would have been nearly as awesome without him!"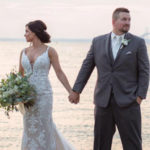 Chesapeake Bay Beach Club - Stevensville, MD
Absolutely Amazing!
"Steve and his team are absolutely amazing. Picking the right DJ was very important to my husband and I. We have been to many weddings with DJ's who are just ok.. and that always stood out to us. So, we wanted to make sure we had the best of the best! And that absolutely is Steve. He responds to your questions and concerns so quickly and makes you feel like you are his only client.
The day of your wedding can be so hectic but Steve made sure all of the transitions happened smoothly. He would check on my husband and I throughout the night and would always keep us posted on what was next. He had just the right amount of hype and energy. The night of and days after the wedding so many of our guests have asked us who our DJ was and have been raving about him.
He was 100% my favorite vendor to work with. If you are picky with DJ's like myself and my husband Steve is the right choice for you. He helped make our wedding night PERFECT! So, look no further! Steve Moody is your guy!"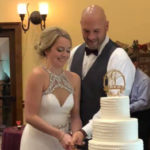 Running Hare Vineyard – Prince Frederick, MD
I Would Give More Than 5 Stars If I Could!
"Steve Moody and his team are literally the best of the best ! When it came down to choosing a DJ for our big day, we knew we wanted Steve Moody Entertainment. He is so organized, kind, and knows how to have a great time! Anything you need, he and his team have your back!
The entire planning process went smoothly from start to finish and if you decide at the last minute something needs to change, he is on it! He also does a fantastic job throughout the day keeping you posted on what is happening next.
We also did a photobooth through him, which was such a hit! Kasey and Taylor kept the props organized and created a beautiful album for us! I could go on and on about how great Steve Moody Entertainment is. Not only did we have an amazing wedding day, but we also gained a friend for life! If I could give more than 5 stars, I would!"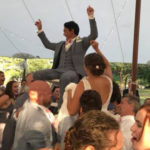 Osprey Point - Rock Hall, MD
Most Magical Night Of Our Lives!
"Steve Moody did an incredible job with our wedding. He worked closely with us to ensure that our reception was everything we dreamed it could be. He was incredibly accommodating of some of our family members who don't have as much stamina (including my 97 year old grandfather) to dance, and made those dances unforgettable.

He helped us truly personalize our wedding reception by playing a long list of Turkish music (which everyone danced to) as well as some of our favored classics. The dance floor that we rented turned out to not be big enough (although it really didn't matter) as all 150 of our guests spent the entire night on the dance floor.

Overall we were incredibly pleased with DJ Steve and couldn't have asked for anything more on our magical night."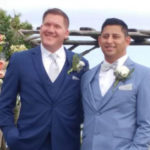 Black Walnut Point Inn -Tilghman Island, MD
Fantastic DJ Service! Dancing All Night LONG!
"We hired Steve Moody's Entertainment as our DJ for our wedding. Steve and his wife were very helpful throughout the process and everything is very well organized via their website. Jules was our DJ and she was fantastic, organized and very engaging. We had numerous compliments on her work. She kept everyone dancing all night long!"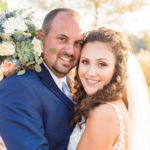 Possum Point Farm – Centreville, MD
SMEC Was Amazing To Work With!
"From the moment we met with Steve for our wedding, him and his wife Lori were so kind, easy-going and willing to help with just about everything for our wedding! They were also amazing with keeping constant communication up until the day of the wedding.
We hired Matt Spence (one of their DJs) for our big day and couldn't have asked for a better DJ. He was so fun, easy to work with, outgoing and really kept the party going for the entire night. We also rented the photobooth through Steve Moody Entertainment which was a huge hit! Our guests even danced with the props on the dance floor throughout the night. I would definitely recommend Matt as a DJ for your wedding or any of the DJ's with Steve Moody Entertainment!"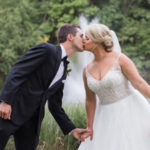 Chartwell Golf and Country Club – Severna Park, MD
BEST DJ In Maryland!
"Steve and his team were excellent from the start of the process to the very end. Not only was he extremely responsive and helpful – his positivity and enthusiasm for what he does is unmatched! We could not have imagined anyone else being our DJ for our big day. In fact, we have had family and friends tell us that the dance party at our wedding was the best they had ever been to… which we owe entirely to Steve! Additionally, the thought and care he put into the songs he played, as well as making sure the event timeline went off without a hitch was so appreciated. Cannot recommend his services enough."